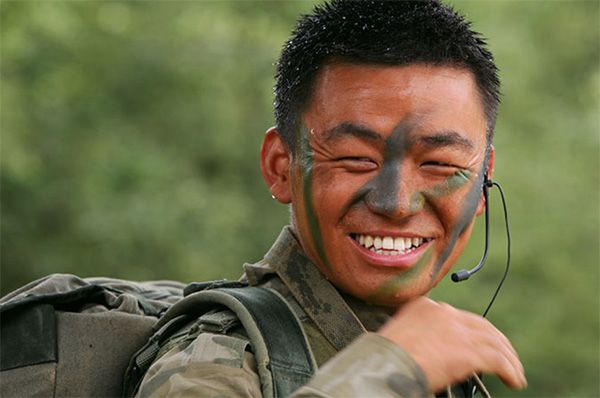 Have you ever been bitten by the nostalgia bug and tried to look up your favorite childhood TV dramas and watch them? Often it's the case that you soon find the fuzzy images and the awkward color so unbearable that you drop the show after watching it for no more than three minutes.
However, recently a special film viewing marathon was held by Youku, a video streaming site owned by Alibaba, at a cinema in Beijing. The event featured nonstop episodes of a digitally-restored version of the 2006 hit TV drama Soldiers Sortie, and attracted a large crowd of diehard fans, many born after 1995.
Although the intensive viewing was quite a test of physical strength, much to everyone's surprise, the greatly-enhanced definition of the restored version stood the test of the big screen.
With the advent of the Ultra HD era characterized by enhanced set-top boxes, ever-evolving virtual reality technologies, and display devices nearly all with an aspect ratio of 16:9 - when many of the original classical TV and film productions made with the 4:3 aspect ratio - they now look like "running mosaics" on today's much wider screens.
To top it all, due to multiple transfers of the original video file over the years, the edges of picture have become serrated. Plus, stored for decades, negatives of those classic shows have all been subject to severe color shift that calls for correction.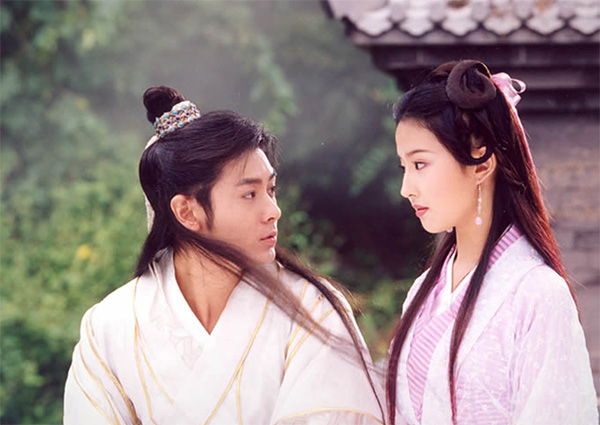 The good news is that digital restoration of classical TV dramas spearheaded by China's top video streaming websites, like Youku and iQiyi, is now in full swing.
Protecting and restoring old films has always been under way, but previously the job was mainly funded by the government. By the end of 2011, as much as 265 million yuan ($38.6 million) had been appropriated for digital restoration work, giving a new shine to a total of 4,810 old films, said Luo Jianhui from China Netcasting Services Association at the 7th China Internet Audio-visual Conference held in May.
Luo also noted that internet companies are the new force in this endeavor. Youku started its digital restoration project in 2017, with many results. Earlier this year, iQiyi also launched its own restoration project featuring the use of ZoomAI, a video-enhancing solution devised by the company, to restore and remaster 50 select TV dramas.
Before the adoption of new technologies, restoration of the old works, most often in lower resolution, was done manually and it took a day to restore a 40-minute-long episode. Now, iQiyi's ZoomAI software, comprising algorithm modules such as color enhancement, sharpening, and white balance, can restore a high resolution feature film in just one hour.
The restoration process starts with scanning the film negatives or prints into a digital picture and raw sound format. Then each frame of the scanned material undergoes an automated digital restoration process that involves the correction of color, brightness, and contrast. The process also involves the digital removal of scratches and unnecessary noises, restoration and remastering of sound, said Liu Junhui, a senior director from iQiyi.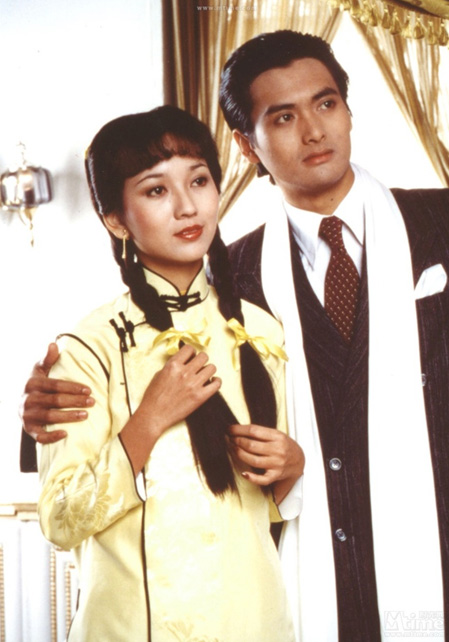 Even with the aid of AI technologies, digital restoration of old productions is no mean feat, as increasing the image resolution is one thing, but restoring its original texture is quite another, which requires technologies, as well as a craftsmanship spirit. For instance, 30-plus members of the Youku digital restoration team worked for as long as a month to fully restore the 1983 megahit, The Bund.
"Our team has made various attempts to enhance audiences' viewing experience. If only the definition is increased through transcoding, audiences may feel that the images have been doctored through filters. So we went to great lengths to restore the texture that is unique to the period when the classical series was shot," said Guo Linna, a senior visual optimization engineer from Youku.
Though Youku's digital restoration team is made up of no more than 40 members who do not work full time, every week it can restore 100-plus episodes of old TV dramas.
Speaking of her original motivation, Guo said that she chose to restore those old TV series because on the one hand, she wanted the post-80s generation to have better access to recalling childhood memories, and on the other hand, she wanted the younger generation to gain new experience through watching these classic works.
The rerun of restored classic TV dramas backed by some promotional campaigns on video-streaming sites has borne fruit. For example, the restored version of the 2010 TV historical comedy-drama, Li Wei the Magistrate 3, on Youku has gained surprisingly high views that are mainly from the fans of actress Zhao Liying, as the show starred their idol long before she joined the A-list.
During this year's Spring Festival holiday, iQiyi released 25 restored classical works, like The Kangxi Dynasty and garnered massive views. So to tap the huge potential of the summer season, Youku has set up the "HD Classic" section featuring 1,000 restored classic film and TV productions in 1080P resolution.
Yang Xiaoyu contributed to this story.